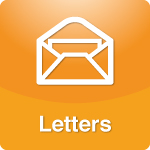 September 4, 2018Stuck By Me Through Thick and Thin

I am a 34-year-old married female, mother of 10-year-old twin girls.
I was overweight all of my childhood and young adult life. I wanted to get married young and have kids young and I knew being heavy that wouldn't happen. So I lost 90 lbs and found myself a husband.
I got married at 23 and had my kids right away and within two years of marriage, I packed on 125 lbs (partly due to thyroid problems) but mostly due to poor eating habits and lack of exercise. I was almost unrecognizable. The funny part is it didn't affect my relationship with my husband at all. He seemed to be just as affectionate at my smallest and at my biggest. I really learned that he loved ME. He literally stuck by me through thick and thin. I have since lost that 125 lbs and things haven't changed at all between us.
What did change was me. I was extremely embarrassed to be seen, I never wanted to leave the house, I wore big clothes to hide but I always looked clean and presentable (well groomed). I would never go to any functions of my husband's (work Christmas parties, get-togethers, etc) because I was so embarrassed for him to have a huge wife...but he always wanted me to go.
Whenever I get frustrated with my husband I think back about how he treated me great and stuck by me through my ups and downs with weight loss/weight gain. I'm very lucky to have him.
By the way, I read your book The Proper Care and Feeding of Husbands about 3 years ago and it changed my marriage completely. I always thought our bickering was his fault until I read your book and realized I was the problem not him. I changed completely and things have been fantastic for years. He often thanks me for reading that book. I realized it was the way I spoke to him that was creating conflict. I made most of my friends read your book too and they all same the same thing.
Thanks for your help!
Casey
Posted by Staff at 10:58 AM