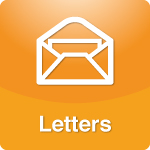 October 17, 2012'Que Sera Sera' is Worth Repeating
I called about my fears and you told me to sing "Que Sera Sera," so I wanted to email once more about what my husband said.
It's actually harder to do than it sounds, but making a present and future gratitude list forces my brain's gears to change. And repeating "Que Sera Sera" reminds me, in the moment that I have to let go.
Before I called, I had a bad fight with my husband about my fearful habits. Then, I started doing what you said, and he just told me the past two weeks have been wonderful. His comment struck me because he's talking about our daily interactions, and he notices a difference. (I told him about my call, and when he sees me getting worked up, he whispers, "Que Sera Sera.")
I just wanted to say thank you again, for helping me learn how to practice being grateful and letting go.
Erin
Posted by Staff at 12:22 PM