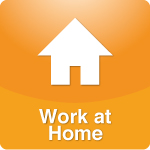 "I run a small service business. The past several months I've been busy enough, but I'm getting a lot fewer jobs than I did this time last year when my phone was ringing off the hook. I know the economy's tough, and people just don't have the money they used to, but I'm worried that this is not just a short-term situation but a more permanent decline in my business. What can I do to turn the situation around?"
More >>
Tags: Budget, Cliff Ennico, Finances, Stay-at-Home Mom, SucceedingInYourBusiness.com, Work from Home
PERMALINK | EMAIL | PRINT | RSS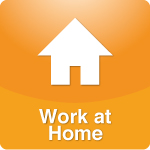 "I run a small advertising agency with about 10 employees. Given the nature of our work, our employees spend much of their time online, especially on the social media websites including Facebook, Twitter, and LinkedIn. We have found these websites a tremendous source of revenue, as all of our clients are looking to develop advertising strategies for these sites..."
More >>
Tags: Budget, Cliff Ennico, Employee, Internet-Media, Job, Social Media, Stay-at-Home Mom, SucceedingInYourBusiness.com, Work from Home
PERMALINK | EMAIL | PRINT | RSS