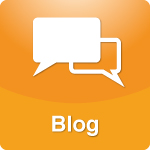 According to a recent survey, 97 percent of women are cruel to their bodies on a daily basis. A disturbing number of women also confess to having 35, 50 or even 100 hateful thoughts about their shape each day. Frankly, I think that's sick and pathetic...
More >>
Tags: Acceptance, Attitude, Eat Less-Move More, Exercise, Health, Sex, Social Issues, The Proper Care and Feeding of Husbands, Weight, Women's Point of View
PERMALINK | EMAIL | PRINT | RSS

Do you have any idea how many calls I take on my radio program having to do with being overweight and out of condition? Some people make unfortunate choices in a romantic partner because they believe that being fat makes them less attractive to a more preferable partner. Parents call with complaints their obese and sedentary children are being "razzed" in school. Many women have told me they don't have sex with their husbands because they hate the way their bodies look! And others have weight-related medical problems, like adult-onset diabetes, bad knees and low energy.
More >>
Tags: Eat Less-Move More, humor, Personal Responsibility, Values, Weight
PERMALINK | EMAIL | PRINT | RSS

Complaints about back and shoulder pain are increasingly common. Parents have every right to be concerned about how heavy their child's backpack is. In fact, overweight backpacks have been getting so much attention that April was declared National Backpack Safety Month by the Congress of Chiropractic State Associations.
More >>
Tags: Adult Child-Parent, children, Eat Less-Move More, Family/Relationships - Adult Child/Parent, Family/Relationships - Children, Family/Relationships - Family, Family/Relationships - Teens, Men's Point of View, Motherhood, Motherhood-Fatherhood, Parenting, Relationships, Relatives, Teens, Weight
PERMALINK | EMAIL | PRINT | RSS