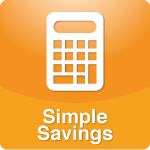 (10 seconds each to read and are almost that quick to prepare)
By Lisa Messinger
Food and Cooking at Creators Syndicate

I used to think seasoning blends were for amateurs, like the cheat sheets of the spice world. After all, wouldn't gourmets do their own spice selections, measurements and blending? Because I did follow that philosophy for years now that I've been relying on the blends in my spice rack I appreciate just how convenient, tasty and economical they are.

A new eating plan my husband was embarking on was helped by my learning and following it, too, and adjusting my cooking. That took time and energy and I found myself relying on the Mexican, Italian, Chinese and curry spice blends I had rather than taking additional seasoning steps. When I realized how much they were improving the meals, I looked forward to shaking them as well as having to open (as well as to have bought) only one spice bottle, rather than the five or so that might have been required to equal the blend.

Here are the A, B, C's (or anise, basil, cumin) of some of the more popular blends, though they can vary slightly by brand. Look for them in spice jars in supermarket seasoning aisles; popular paper packets are generally instead marketed for one type of meal, such as taco seasoning, and may not have the gourmet punch of the contents of jars.
ITALIAN: marjoram, basil, rosemary, thyme, oregano, savory sage. Sometimes garlic is included.


MEXICAN: onion, garlic, basil, cumin, red pepper, oregano, cilantro. Sometimes specific peppers, such as jalapeno, are included.


CHINESE FIVE SPICE: star anise, cloves, cinnamon, fennel, black pepper.


CURRY POWDER: coriander, fenugreek, turmeric, cumin, black pepper, bay leaves, celery seed, nutmeg, cloves, onion, red pepper, ginger.

Just like other foods, spices can be labeled organic, non-genetically modified (non-GMO), sugar- and salt-free, as well as having been produced from only whole herbs and spices. This can make a difference in quality and flavor. Some blends, like often curry and Chinese five spice, are powders. Others are dried and look very natural.

Don't restrict your culinary creativity to using international blends only for that country's cuisine. Although they are classic combinations from that region, pay attention as well to their individual flavor notes and how that could conveniently expand your recipe repertoire. Below, for example, are some of the reasons why my rustic-looking Mexican seasoning blend bottle got emptier every day. All ingredients are to taste.

Fun fare like this also proves food preparation can be easy, nutritious, inexpensive, fun - and fast. The creative combinations are delicious proof that everyone has time for creating homemade specialties and, more importantly, the healthy family togetherness that goes along with it!
Another benefit: You effortlessly become a better cook, since these are virtually-can't-go-wrong combinations. They can't help but draw "wows" from family members and guests.
JEWEL OF A JUICE
Stir well into tomato juice: lime juice, orange juice, green tea iced tea and Mexican seasoning blend.


CRACK THIS OMELET
As an omelet filling, saute in olive oil sliced green and red bell peppers, mushrooms, slices of cooked ham and Mexican seasoning blend.


PEPPY POTATOES
Cook mini (about 1-inch long) red potatoes and let cool enough to slice. Heat olive oil on low heat in skillet, carefully add cooked potato slices, sliced fresh zucchini, pimiento, diced black olives and Mexican seasoning blend. Cook until heated through and zucchini starts to get somewhat tender, but not soggy, stirring occasionally.


SIZZLING SLIDERS
Mold slider patties out of one-ounce each of ground beef, turkey, chicken or lamb, including within the patty small amounts of shredded Swiss and mozzarella cheeses, cooked corn kernels and Mexican seasoning blend. Heat for about 2 minutes on each side until fully cooked and meat reaches an internal temperature of 165 F. Good as is without buns.


ICE CREAM IDEAS
Top vanilla ice cream with a dash of Mexican seasoning blend and then warmed caramel sauce, sprinkles and ground cinnamon.

QUICK TIP OF THE WEEK: Many families are rushing through their meal each night to get to a game and cheer for their homegrown super star. If so, Melissa Clark of the New York Times is changing the rules of the dinner game. In "Dinner: Changing the Game", Clark provides easy dishes that are so flavorful and nutritious they require no time spent on side dishes. Innovative, easy choices that may become new family favorites include Spicy Pork & Black Bean Chili; Spiced Corn & Crab Cakes; Fried Lemon Pasta; and Red Curry & Coconut Tofu.



Lisa Messinger at Creators Syndicate is a first-place winner in food and nutrition writing from the Association of Food Journalists and the National Council Against Health Fraud and author of seven food books, including the best-selling The Tofu Book: The New American Cuisine with 150 Recipes (Avery/Penguin Putnam) and Turn Your Supermarket into a Health Food Store: The Brand-Name Guide to Shopping for a Better Diet(Pharos/Scripps Howard). She writes two nationally syndicated food and nutrition columns for Creators Syndicate and had been a longtime newspaper food and health section managing editor, as well as managing editor of Gayot/Gault Millau dining review company. Lisa traveled the globe writing about top chefs for Pulitzer Prize-winning Copley News Service and has written about health and nutrition for the Los Angeles Times Syndicate, Reader's Digest, Woman's World and Prevention Magazine Health Books. Permission granted for use on DrLaura.com.
Tags:
Budget, Parenting, Recipes, Simple Savings, Stay-at-Home Mom
PERMALINK | EMAIL | PRINT | RSS

< Back to Simple Savings Archives