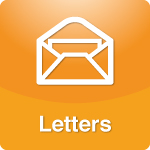 Dr. Laura asked, "What's the worst experience you've had on an airplane?" Here are only a few of the responses we received:

Bobbi:
My worst experience flying was 22 months ago when my husband, my 12-year-old daughter, and I flew back to Fayetteville NC for my son's funeral after he was killed in Afghanistan. Our reservations were last minute of course, and our seats were not together. We were told this would be handled easily at check-in. Not only was it not handled, we were told by the gate agent we would have to pay additional money or wait and ask our seatmates if they would consider moving. She was made aware of the reason for our travel with the letters and orders we had from the Army, but she stated, "It doesn't matter why you are flying. You will have to wait until you get on the plane."

After two phone calls to US Air, the head flight attendant helped us and the flight crew was wonderful during the time on the airplane. Unfortunately, the airline made one of the worst days of our lives nearly unbearable.

Mary:
A few years ago, our family of 5 was on a large, international flight. Our 8-year-old daughter, sitting next to me, became air-sick. Unfortunately, we could only find one barf bag in the entire row. My daughter used it for several minutes, then we noticed it had a hole in the bottom. I realized both of our pants were now soaked in vomit. The plane, of course, was packed and the stewardesses were hectically scrambling to help other people. My daughter and I eventually did get some paper towels from the closet-sized bathroom, but we both just had to endure. We have since rehashed the experience several times and have concluded that difficult situations prepare you to cope with worse ones....

Sue:
I had gone through half of my chemo treatments, healing from two breast surgeries, and was preparing to have a breast removed when my husband thought it would be nice to take me on a short vacation. We planned to go to Canada and I was going to walk over a suspension bridge. I'm terribly afraid of heights, but felt if I could fight cancer, I could certainly walk across a bridge.

At the airport, I set off the alarm going through security. The attendant announced she was going to "pat me down." There was a screen up and I asked that she take me behind the screen, under the circumstances. Due to my bald head, she knew I had cancer. She told me "If you want privacy, I'll take you in the back room for a strip search and you will miss your plane." I asked that she be gentle as I was recovering. She wasn't. We haven't flown since.

I must balance this with a wonderful TSA agent on our return flight. I had my hat on, covering my head and the agent asked me to please lift my hat just high enough for her alone to see that there was nothing but bald underneath.

It's unfortunate that in the name of safety many TSA agents believe that their power gives them the right to treat people without any respect, let alone dignity.
That was five years ago. In Sept. we'll be flying again to celebrate our 40th Anniversary, by hiking in Bryce.

Vicki:
We were on a return trip from India to Chicago. This was during the time that planes were beginning to be hijacked and some Americans had been murdered. Our itinerary said we had one stop after leaving New Delhi and that was to be Heathrow in London. My husband is 6'3" and I am not a small person either. We did not look forward to 17 hours in the air and were happy to be able to get seats with no seats in front of us for the extra leg room. We settled in and both fell asleep.

Through the haze of early deep sleep, I became aware the plane was landing. I knew it was way too soon. There was a door in the side of the plane across from the galley that was immediately in front of us. After we landed, the door opened. I looked out and was horrified to see all on the Tarmac dressed in Arab garb including white headdresses. I was convinced we had been hijacked. I shook my husband awake and told him to hide our American passports and to speak only Polish.

I felt very foolish when the airline personnel told us we had landed in Dubai to refuel. They regularly did this because the cost of fuel was so much less expensive in the UAE. Wish they had told us about that BEFORE we landed.