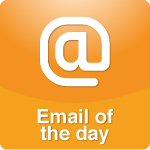 Dear Dr. Laura:

I was talking to my husband about a call you took recently, where the wife couldn't understand why her husband was upset when she said she was too tired to make love. I explained to him what you told that caller, and that unfortunately, it seemed not to get through to her. My husband then said "Well, Dr. Laura is heard by many people, so her wisdom definitely got through to some of those listening." Then he laughed and said many husbands would have a great night tonight and have no clue as to why (but wouldn't care anyway).

He added that he was lucky to have a wife he didn't have to beg to have sex and what a big relief it is to him that we're happy, because of all the stories he hears at work about divorce and splitting up the children. We both feel very lucky and know that you have played a huge part in how I treat my wonderful husband.

Jessica


Remember, all of you can send me "letters" too - by email! Just sign into (or sign up for) the Dr. Laura Family - it's free - and tell us of your experiences.