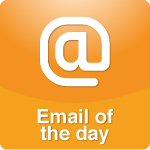 I'm writing to echo your thoughts on what a "disease" is and is not. After being very active, healthy and in the prime of my life, I was diagnosed with multiple sclerosis at age 31. So, it more than angers me when people say drug addiction and alcoholism are diseases.
If you stop purchasing and/or using drugs or drink, your "disease" will magically go away. If you think that's hard, try battling the debilitating physical, mental and social effects of MS every second of the day. I don't have the option of NOT doing something to make my MS magically go away, because it is a real and incurable disease. Fortunately, I now consider my MS a blessing, because it's made me a better person. I truly cherish every little thing and see the world from a different perspective.


Thank you so much for your words of wisdom, telling people what they need to hear. We listeners certainly appreciate it if the callers don't!


Jerome