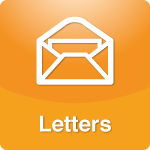 I heard you advertise for "Bill my Parents" today and think it's a brilliant idea (so is your "Bill my Constituents" take on America's current situation). I grew up listening to you when my mom used to drive me to school and have continued to listen to you as an adult. My husband and I were married a little over a year ago and are discussing how we are going to raise our future children.

I think the Bill for Parents is an effective tool to allow children to learn the financial responsibility needed to begin life once out of the nest and will certainly discuss it with my husband. I agree a typical allowance provides too much indulgence, and requires no responsibility on the part of a teenager. My brother and I both attended prep school and our rigorous school schedule did not allow us time for a job during the academic year. We rose at 6, left by 7 (45 minute trip each way), attended class from 8-3, went to sports practice till 5:30, attended Saturday classes, as required of many New England prep schools, and participated in sports events Saturday afternoons. We spent our evenings and Sundays studying. Our only free time was Saturday evenings at which point we were too tired to get into trouble! My parents realized the importance of good study habits and told us our main job was to be successful students, so they looked at our report cards and provided monetary reimbursement based on our grades (A's worth a certain amount, B's half that, and nothing for a C or lower). My brother and I were both successful students, and are both starting families and are responsible for our own lives. I think the combination of these two philosophies (grades being a job and using "bill my parents" to monitor what children are spending money on) may just be the ticket for financially responsible young adults. I am emailing this to you with the hopes it may help other listeners as well.

Thanks for keeping a level head on so many shoulders, especially mine!
P.