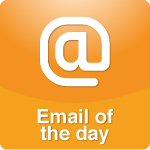 Dear Dr. Laura:

Six years ago, my wife left me for one of my best friends. I was devastated. She refused to tell me why she left, other than to say she did not want "this life," and I was unsure what that meant. The worst thing for me was that I didn't know she was unhappy. Looking back, I realized I was a nice husband, but not a good husband.

I'd never heard of you before my divorce until a friend of mine said I should listen to you. At first, I thought you were an arrogant Ph.D. who liked to hear herself talk, but I kept listening, and listening, and listening. Before I knew it, you had me really look at myself in every aspect of my life. Do the right thing; be nice; tell the truth - all things we learn in kindergarten but forget as adults.

I am far from perfect, but thanks to you, I am moving closer to it. I have found a new best friend - and I married her. We dated over two years (my children are adults). She is way above me, and I love her more than I thought I could love anyone. I wake up every morning, see her and remind myself this isn't a dream. I'm so glad I continued to listen to you and didn't let my first impression hold sway. I'm very grateful for you, Dr. Laura. Keep it up!

Lawrence



Remember, all of you can send me "letters" too - by email! Just sign into (or sign up for) the Dr. Laura Family - it's free - and tell us of your experiences.