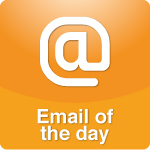 Dr. Laura,
You were right when you told a husband and wife Facebook has dangers. You told them both to close their accounts. I have many friends who do an alternative activity. They have a joint account at Facebook. Both their names are on one account. The Facebook name will be for example Jack Jill Smith. So each comment they make they sign the individual name. (If Jill comments then she signs) This enables both to see all comments and all private messages. And gives a unified image to all their friends.
My husband and I have separate accounts. We see all comments the other makes and if we receive private messages from members of the opposite sex we forward them to each other through our email accounts. We are both very open about who we are friends with. And both of our pages have at the top left. "Married to" with the other's name and photo. My husband has a gloriously funny sense of humor. Friends from all over the world sign in daily to read his daily postings and laugh.
I am very grateful for my Facebook account!! I have 700 FB. friends. These are people I know personally and have had in-person good times with. (I'm picky at who I let be my friends).
When I moved to Moscow, Russia 3 years ago my young adult daughter set up my account, taught me how to navigate, upload photos, upload videos, and how to copy photos from her account and keep them on my computer. The transition to Moscow was a difficult one, to have daily contact with friends in other parts of the world gave me a solid confidence to go out and make new friends. And when I shared my challenges they cheered me on.
This year my husband and I moved to Vienna, Austria. Our four children live in Utah, England, China and Hawaii. Facebook enables them to upload photos of their adventures quickly and easily and helps us feel more involved in their lives. (emailing photos as attachments takes forever.) (China girl can't always access her Facebook account so she blogs)
I have let a few high school male friends be-friend me on Facebook. I give them a 30 day trial. If their comments are dicey or flirtatious I un-friend them instantly.
I am very thankful for your Podcasts. I was a loyal daily listener to you in the 80's and early 90's. (I would tape record them if I couldn't listen) Then we lived in England for 11 years and I went through "Mother Laura" withdrawals. I enjoy receiving the benefits of being a part of your family.
Thanks for making a difference in the world. I am so pleased that through your influence many women are discovering the joys of being their children's primary care giver. I was my children's full-time mom before I found you.
I chose wisely in a husband and haven't done anything to mess up my life.
So listening to you reminds me how good I am doing. And keeps me being my husband's best friend and sweetheart.
Thanks So Much!!
S.