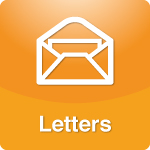 Dr. Laura:

I'm 52 years old and the older I get, the more I find the saying "You ARE who you surround yourself with" is so very true. Cheaters hang with cheaters, parents who treat their children like objects hang with the same, materialistic people hang with the same and try to out do each other and the list goes on. My husband used to only hang with friends who, even though they were married, acted as if they were single: Constantly leaving their families behind for ski trips, rafting trips, bar trips, football games, beach trips etc...There were more reasons to be away from their families than be with them. It was tough for me, but you helped re-enforce what a family is.n it. When he was given the option "Either you are in or WE are out" he decided his family was more important...

Thanks for reinforcing family values. Twenty-two years later my guy is who he surrounds himself with: "My hubby and my kids' Dad."

BTW...all those friends are NOW divorced!!! Dr. Laura...YOU ROCK!

Angela
Mom First!