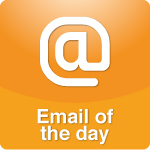 Dr. Laura,

I am a proud stay-at-home mom of a daughter and son, 11 months apart.

My children started kindergarten this week. I fought the tears until my final wave as I dropped them off on their first day of school. (It didn't help I began my menstrual cycle that morning either). After, I came home to a quiet house. I sat on the couch and took the whole experience in. Ironically, the day before I was telling them to, "Be quiet, let mommy finish making dinner." Now all I wanted was to hear loud giggles and stomping of their growing feet in my house. I began to cry again thinking of how fast time has gone by. Now they are dressed in uniforms spending a good day away from me. More tears came!

I'm so thankful to my husband for his support when I left my profession to stay home with them. I was able to witness and partake in every new event in their little lives. Yes, I missed being at work, having adult conversations. But I couldn't let someone else watch them grow and become these bright and amazing little people ready and confident on their first day of school. Of course, there were days where I wanted to scream if I sang "Twinkle, Twinkle" one more time or had to play hide and seek for the fiftieth time. However, I cherish those memories now, more than ever, as my home feels empty and uneasily quiet!

When I read your book "In Praise of Stay At Home Moms," I was singing hallelujahs after each chapter. I thought finally someone's is saying what I have always felt, but sadly, I have no friends who could relate as they all worked after bearing their kids. Their nannies were calling them when one of their children took their first step. Such a tragedy on so many levels!

So I write this letter to you, who can relate to my sadness and longing for more time with my children as their first week of school comes to an end. I wanted to tell you thank you for the support you have given me in all your books I have read. There is one upside to having more "quiet" time in my house, I can now listen to you on the radio again! I wasn't able to do that before with two little ones tugging at my legs. I also have a little more time for myself to put on a cute outfit (that won't be stained from kids hand prints) and put on a little lip gloss so I can continue to be my husband's girlfriend. Wink-Wink! Again, thank you Dr. Laura for supporting all the stay-at-home mommies who will cry their eyes out as they wave good bye to their kids on their first day of school.

I am my kids' mom, my husband's girlfriend, and a huge Dr. Laura Fan!

Heidi
I'm a working mom- I stay HOME!