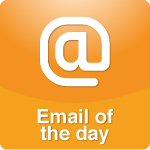 I am writing to tell my story of how the vows, "...in sickness and in health..." have reigned true in my marriage earlier than we thought they would. I am 24 and my husband is 27. We've been married for the best two years of my life. He is an Iraq veteran and the most strong and sensitive man I have ever met.


Since we got married, we have dealt with many strange minor health issues; the most recent one is why I am here typing. He has been the most amazing man and caretaker through it all. After having outpatient surgery, I was left with an open wound. My hubby is the nurse who gets to cause me A LOT of pain (which is so hard for a man) by caring for my wound. He has completely stepped up to the plate and is being my nurse, caretaker, cook, and maid among many other job titles. He has not complained ONE time and has been incredibly gracious and loving to me throughout the process. He only reminds me this is what a husband does, and this is what the wedding vows truly mean.


I am overcome with emotion from his treatment and truly believe it is because of your guidance which taught me to be his girlfriend! I strive to treat kindly and with each day I am reminded I chose wisely. I am anxiously waiting for my wound to heal up so I can get all dolled up and pay him back for all his selflessness (if you know what I mean)!


Alicia