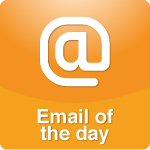 Dear Dr. Laura:

I'm a long-time listener, and although I've never called you, your advice to others has helped me in more than a thousand ways. Recently, you opened your program talking about anxiety. Many friends call me for my opinion all the time. I usually listen well, but I don't do as well with the love of my life, my husband.

I always seem to have an opinion and give him what I think is the best advice for him. However, just because it's what I think, it doesn't make it correct. He prefers for me to just listen. Sometimes, I get so carried away, I offer my advice before he even finishes his sentence. But no more. What you said on the air about just listening and offering verbal support has changed my life.

I've already started making the adjustment. Now whenever he wants to talk to me, I listen to the end, and say "I love you, I understand how you feel, I am here for you or I know you'll come to the right decision."

In all our years together, we've never had a BIG fight, but my habit of jumping in has caused some friction between us. Now, our marriage will have one more positive ingredient, thanks to you. I won't add to his anxiety, but instead will be at his side, loving him and listening.

Jennifer



Remember, all of you can send me "letters" too - by email! Just sign into (or sign up for) the Dr. Laura Family - it's free - and tell us of your experiences.