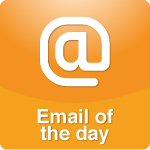 Dr. Laura:

You were instrumental in improving my life and my marriage by helping me understand men, by outlining how to be a good wife, and by expressing so well the value of motherhood, fatherhood and so much more. I have learned a great deal from you and appreciate your gift of simplifying tough situations and getting to the heart of a matter.


Several years ago, you did a book signing in my area. I was almost to your table, when my young son let out a scream. I was totally embarrassed, but you just rolled with it and returned the scream back to him. He was stunned, but it made ME smile!

My husband passed away four years ago at the age of 41. I chose wisely, and he was very good to me. Just being able to listen to you help other people with their losses and hearing your own experience of dealing with loss has helped me through. Thanks too for the yearly pre-Thanksgiving Corny Joke Day. It's one of my favorite traditions!

Shelley
Remember that you can either read "The Proper Care and Feeding of Husbands," or you can take my video course based on the book. To find out more about the course, go to marriage one oh one dot com.