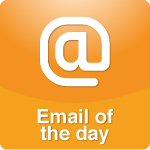 Hello Dr. Laura:

I have been happily married for 12 years and have an 8-year-old daughter. I quit work in the professional world at the beginning of the year because I knew I couldn't have it all. I had an extremely cushy job, even though I worked full-time. I was able to drop off and pick up my daughter from school. I volunteered for class outings, was home when my daughter was sick and made lunches and dinners each day. I essentially did everything a stay-at-home mom would do, but I also had the additional stresses of work.

Eventually, it all caught up to me. Ironically, I have a Ph.D. in sociology with expertise in stress/coping, social support and work/family balance, so I should have known better. Then I finally quit. Being there for our daughter, making our house a home, and being an amazing wife is my number one priority.

This past summer, being at home with my daughter has been amazing. She received a Lego set from her Grandpa, but I wasn't sure she could do it as it's the Expert Level Assembly Square I've heard you speak about. It's a total of 4,002 pieces but she finally finished it just as the summer is about to end.

Thank you so much for giving of yourself every day, as there are many of us who benefit from your wisdom. I know I sure have.

Alyssa



Remember, all of you can send me "letters" too - by email! Just sign into (or sign up for) the Dr. Laura Family - it's free - and tell us of your experiences.