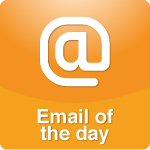 I've always heard you urging moms to be home with their children and raise them, but I never thought that was possible for me. I've built a career and am working on a doctorate and thought I was providing more for our children than time could give them. We have a 7-year-old girl and a 4-month-old baby boy. It wasn't until our son was born and I saw our daughter struggling for attention from me and our son getting sick in daycare every week that I realized I HAD to make this work and be at home.

After talking with my husband about it, we made the decision for me to resign my esteemed position to be home. Financially, it was really going to be a stretch. The day I resigned, however, I heard from a prior work connection who offered me a position that allowed me to work from home with flexible hours. He even said to me "I want you to be able to raise your children first, and then put work second." He also offered me more than I was previously making. Since the job is online, I can do it when my kids are asleep!

So, my salary is put toward a housekeeper and things to make life a little easier so I can spend my time being a mom. I'm able to join karate two days a week with our daughter and help her with school projects, something I couldn't have done before. My son and I are bonding in ways we didn't before. Thank you for always making me question whether I'm doing the right thing because I would not have considered this if it were not for you.

Astrid



Remember, all of you can send me "letters" too - by email! Just sign into (or sign up for) the Dr. Laura Family - it's free - and tell us of your experiences.