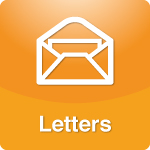 Hi Dr. Laura,

I wanted to write you and thank you for how your advice has helped me in my life. Twenty years ago I was shacking up with an abusive man. I had let this abysmal situation go on for six years. And then I found your program and you gave me the strength and advice to leave. I went home to my mother. And vowed never again to let a man treat me without the respect I deserve. The next man I met had to first meet my mother before he could take me on a date. He had to open doors for me, call on me, and respect me. And he did. This man did not expect me to be an unpaid whore. He married me and we built a beautiful life together.

Today I am the stay at home mom of a wonderful four-year-old son and we have been married fifteen happy years. Recently you have inspired me to get healthier and each morning I spend an hour on the treadmill listening to your podcast and thinking of ways to make my husband's day better.

Bless you Dr. Laura.