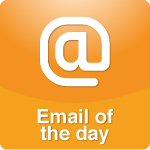 Hi, Dr. Laura:

I wanted to email you about my smokin' hot girlfriend - my wife of 29 years! We have six children, ages 20-26 - four are our biological kids and two we took in as foster kids and later adopted.

My wife is my best friend. We share a brain. She makes me want to be a better man, a better husband, a better father, a better friend. I had to chase her in our courtship and work to deserve her attention. She has never stepped down off that pedestal, which means that she is always worthy of my best efforts. We both give our all to the marriage and both have all our needs fulfilled.

Several years ago, I had an accident and lost my eye. Through that experience, my wife was my #1 angel, helping me through the hard times and adjusting to the new normal of a prosthetic eye.

We've also started a journey together to become healthier than we are. I started my weight loss program, not because she nagged me, but because of her example and the hard work that she was doing on her own. I'm down sixty pounds! We love working on this together and embrace these new, smaller versions of each other.

My wife and I share a long-running joke - I tell her she must really be "Mary Poppins," because she's "practically perfect in every way!" Thanks for your wisdom, advice, and insight, and how you've positively influenced our marriage.

Warmest regards,

Roger


Remember, all of you can send me "letters" too - by email! Just sign into (or sign up for) the Dr. Laura Family - it's free - and tell us of your experiences.