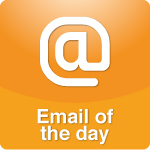 Dear Dr. Laura,
I have been a listener for years and have emailed you before. My husband is in the Navy and currently in off the coast off Northern Japan assisting in search and rescue efforts. We live in military housing 150 miles south of Tokyo. I am at home with our four kiddos, indoors just to be on the safe side since they detected radiation on our base, but nothing of grave concern. It is truly surreal here.
What is most amazing are the people: No looting, no riots, just people coming together to help one another and trying to get over the devastation.
The aftershocks are constant, and just last night we had a pretty good sized earthquake rather than an aftershock. But we are hanging in there. As I write this, I feel like I have changed as a person already. I was a fairly grateful person before this event. I am a stay at home mom, home school my kids and have been my husband's girlfriend for 11 years now, but now being through all this, I have a deeper appreciation for the little things; like having food and water to give my kids.
I hope Americans can watch this unfold and see that a tragedies like this happen, which is why we need to embrace each other and what we have, rather than focus on what we do not.
Trying to maintain normal,
Julie in Japan