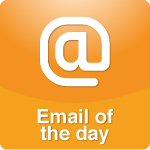 Hi Dr. Laura:

I've been a school nurse for the past 18 years at a private school of approximately 600 students. I did not work until my children were in school, and then I was able to work at the same school they attended, so I was off when they were off. I'm proud to say my daughter who is now grown is a stay-at-home mom to her two young children!

I have seen many students in our early childhood program at school who literally do get "dumped" here by their NON-working moms because some say their children are "bored" at home. Our school day this past year was from 7:50 AM to 3:45 PM and there are children under three years of age who are here for the full day, and some attend our after-school program. We do have wonderful women working in our baby room and playgroup, but there are 18 children in the playgroup room, ranging in age from 18 months to two years, and there truly is no way these women can provide the loving care that a mother can. The teachers agree with me and try to do their job as well as possible, but there's only so much they can do. Sometimes, I even have to beg parents to pick up their sick children! I hear "can't you just give them a Tylenol?" way too often. It truly breaks my heart.

Please continue to do your wonderful job of encouraging women to raise their own children. Thank you for all you stand for.

Lily


Remember, all of you can send me "letters" too - by email! Just sign into (or sign up for) the Dr. Laura Family - it's free - and tell us of your experiences.