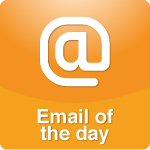 I began listening to your program 27 years ago when I was a mother of an infant with another on the way. I was a successful business woman, making the same salary as my husband. We owned a nice home and cars which made the dream of staying home with my kids a distant opportunity.

I'd listen to you and want to be there for my children. What I found was, once I finally made the decision to leave, doors opened with new opportunities. I was able do consulting work part-time. My hours were flexible, so I worked only when my kids were in school or after they went to bed. I was able to successfully work this way for more than 20 years, so I was there to raise my kids, make a home and be available to my husband. This is not a story of unicorns and rainbows, but making my children and family a priority, which if anyone tries it, is hard work.

Once my son entered his senior year in high school I went back to school to get a doctoral degree. I now have a wonderful position as a professor at a leading university. I believe I am making a difference in the lives of the young people I teach and mentor. But I must thank you for reminding me of my true priorities. Careers are available to us throughout our lives and not just when we're young. It's so critical to be present to love and nurture our children when they're under our roof. Careers can wait.

Keep telling the truth, Dr. Laura. You never know who is listening and what a difference you may make in their lives.

Jenny



Remember, all of you can send me "letters" too - by email! Just sign into (or sign up for) the Dr. Laura Family - it's free - and tell us of your experiences.