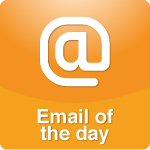 My mother was a stay-at-home mom. She and my dad made sacrifices to make sure she could raise me.


Growing up in the 90s, when I was in school, I was practically ashamed of the fact that we were a one-income household. All the other kids' moms worked. How dumb was I? I was fortunate to have a loving mother at home waiting for me once I got off the school bus. The other kids were shipped off to day care or to a nanny's house.


My mom died when I was 19 years old. I never got the chance to show her how much I appreciated what she did for me. I aim to show my gratitude by living the life she would have wanted me to live. I hope one day to return the favor should I have children of my own.


Kaycee



Remember that you can either read "
The Proper Care and Feeding of Husbands
," or you can take my video course based on the book. To find out more about the course, go to marriage one oh one dot com.