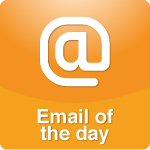 Dear Dr. Laura:
When our kids were young, we had a "Job Jar" - a big jar in the kitchen with folded, small white pieces of paper in it. Each piece had a task and a dollar value attached. When the kids asked for money to get something, I would direct them to the jar, have them pull one of the pieces of paper (they didn't know what the contents or the dollar value was at that point), and that was how they earned money.

We also had the "I am Bored" jar, much like the Job Jar, but more sinister! This was a jar you were sent to when you complained of being bored. You had to pick a random piece of paper and do the chore assigned to it. These would be things like "fold the laundry," and there was no dollar value attached to items in the "I Am Bored" jar. This jar got quite dusty and very quickly I no longer heard the dreaded refrain "I'm BORED!" At a very young age, we also gave our children budgets for clothing that they controlled. For fall clothing, they might get a budget of $100 in cash. They got to make their own choices for appropriate clothing, had to be responsible for the cash themselves, and they had to deal with the sales staff at the store. Once it was gone, it was gone. This encouraged them to pay attention to how far money could go, and they learned how to shop the sales. And it was a lot of fun too.

I look back at being a stay-at-home mom as my second childhood! I had a blast, and because of the bonding between us, we have a close and lovely family. Thank you for being my friend throughout the years.

Your unknown "bestie,"

Beverly


Remember, all of you can send me "letters" too - by email! Just sign into (or sign up for) the Dr. Laura Family - it's free - and tell us of your experiences.