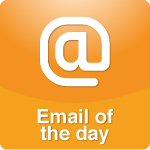 Two weeks before Christmas, our family dog breached our electric fence boundaries and disappeared. Our three daughters were hysterical. As daylight faded and temperatures dropped, we were consumed with worry. Desperate to find him, I posted a "Help - Lost Dog" post on a few neighborhood Facebook pages.
I was shocked how quickly and readily so many community members dropped everything at the busiest time of year to come help us search. People called, searched and reposted my lost dog link - everything anyone could do to lend a hand. And I don't mean just one or two people - we had 50-100 individuals! It was a full-on search party. I'd never seen such overwhelming kindness from complete strangers.


We found our dog Buddy and I felt a spark of passion and gratitude, which led me to create a new group designed to allow people to post and respond in an "aid or assist" fashion. Anyone in our area can post any need big or small, from borrowing tools to needing help with the rent. As a result of this new online forum I started, at least two families got gifts for their kids this Christmas, one family has a new bed for their son, and an elderly parent is now getting two friendly social "stop-bys" per day. I feel a new sense of purpose and direction. And so much instant happiness and fulfillment was the result of such a simple effort. So, to anyone feeling depressed or lost, I urge you to give back! It really is a key to happiness.


Wanda