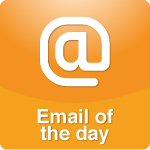 Hi Dr. Laura:

My husband and I have been married for twelve years and are raising four kids, raising in age from 5 to 11 years old. I've been a stay-at-home mom since day one, but two years ago, I got the crazy idea to open a small children's clothing boutique in hometown. I thought I could do it all. My kids came to work with me when they were not in school, and my hours were tailored to fit their school schedule, so it never interfered too much with family life. But there was always something missing. Life got hectic very fast, and I got caught up in the stress of owning a business and running a family. I forgot what truly mattered.

So I made the decision to close the business. That's when my husband suggested we should consider homeschooling our kids. I thought he was insane, but after only one day of thinking about it, I got on board. I couldn't be more thrilled. Thank you for encouraging those of us who embark on this new journey in teaching our children. Now, I'll get to enjoy every moment with my kids, watching them blossom in our at-home classroom.

You have changed my entire life since I was 18 (I'm 34 now). Keep on keeping on and changing the lives of Americans, one at a time!

Leslie



Remember, all of you can send me "letters" too - by email! Just sign into (or sign up for) the Dr. Laura Family - it's free - and tell us of your experiences.