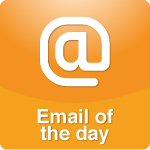 Hi Dr. Laura:


My husband and I married very young (at 19), and we're now both 23. We didn't shack up and we waited to have sex on our wedding night. It was the best thing we ever did, and I suggest to my friends that they do the same. We still act like newlyweds, even after four years.


I work for a trucking company, and we live in a camper. We're both working hard in order to save up enough money to buy a home. We're also saving up so that we can afford for me to be a stay-at-home mom. We're waiting to have children until we reach these goals. We believe in sacrificing now so that our children may have a better future. I stumbled on your program after we got married, and now I soak up so much from listening to you. I will continue to apply your wisdom to our lives so that we may have a happy and healthy family. We want to do things the right way, which is, of course, the "Dr. Laura way."


Rose
Remember that you can either read "
The Proper Care and Feeding of Husbands
," or you can take my video course based on the book. To find out more about the course, go to marriage one oh one dot com.