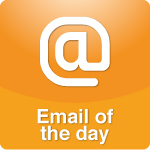 I wish I would have known about you fifteen years ago when I was deciding how I was going to raise my family, it would have absolutely changed the outcome of my life. Please let my story be a warning to the listeners debating on whether they should stay home and be a REAL MOM or make the mistake & choose a career.
I was raised women should work at an outside job and raise a family. When I married in 1994 that was also the opinion of my husband and discussion about the matter was not even considered, I would work. My husband made good money and we could have had a nice life on his salary, but the importance of "stature and needful things" took priority over being with our children.
In 1996 I gave birth to my first daughter and after a short period of time she went to a day orphanage. At that time I thought everything was normal and this was the way "Modern Women" functioned. I began to make big money in my business and quickly those "needful things" began pouring in. In 1999 we moved into a mansion, had a Country Club membership, expensive cars, etc. We also joined the "Party-Set" of our community and instead of having family time, we were having parties and going out.
I got pregnant and gave birth to a second daughter in September 2000. Although I had not partied at all during my pregnancy, my husband kept up his normal speed of drinking. I wasn't allowed to take the normal time allocated to working mothers because the business would have suffered and our income possibly could be affected. So at two weeks old I packed up my newborn and took her to work where she was cared for by the other women in my office, (she joined her sister at the day orphanage two months later).
I found out one month after the birth, my husband had sex with my assistant in our home upstairs while I slept downstairs with the children. To say the least I was devastated, but convinced by others men sometimes cheat; and think of all the material things I would lose if I divorced. I decided to stay, keep working and ignore the screaming inside of me say, "This is not the way to live your life!"
Over the next five years I dealt with my wrong life by working, drinking and eventually becoming a prescription pill addict. When my husband figured out how bad off I was, he shipped me off to various rehabs and programs, none worked. We separated in fall 2005 and because of my addictions I had to leave our home and my children. My story over the next years was something out of a Lifetime movie and I won't go into details, but I lost custody of my girls and had very limited time with them. My ex-husband remarried and had another child, and yes, his new wife is a Career Mom who has someone else raising her child.
I am sober and have been for years now, by God's Grace. My girls are now 14 and 10 and I have missed so much of their lives, moments I will never get back. I see them weekly and I cherish every moment I can be with them, but I would do anything to turn back the clock and be the stay at home Mom. PLEASE, PLEASE, PLEASE, future Moms who are thinking about working outside of the home, DO NOT! Be "Your Kids Mom" and enjoy the life I can only dream of.
L.