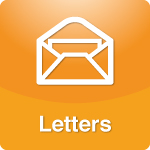 I am so excited. My daughter decided to do the right thing and close her shops to be home with her children. Here is what she wrote to her patrons:
To our amazingly wonderful customers and fans of our store,

We have an announcement to make! But first and foremost, thank you for your support over the last four years! This has been an amazing adventure and you have been there for me. With your support, we have won Best of State, Best of Utah, the Food Network TV show Cupcake Wars, Third Best Cupcakes in the Nation and one of the 75 Best Bakeries in America. We have been featured in the New York Times twice, SUCCESS magazine, Women's World, Deseret News, Salt Lake Tribune and many more. We are closing. The time has come for me to focus on my family. As some of you know, and many of you don't, I have four young children ages 10-3. As my hobby has grown from a home based creative outlet to multiple shops with 25 employees, they have been patient, understanding, loving and forgiving as only children can be. With my husband now working a full-time job, it has become too much for me to run both shops and give my family the time and attention they need. As much as I love baking, I love them more and they deserve as much time and attention as I can give to them while they're still young enough to listen.

Thank you again for helping to turn a dream into a reality not just for myself, but for so many others as well.


Rebecca