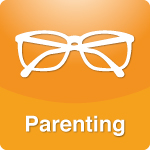 Tweens love to try new things, including dangerous, addictive drugs. Would you be able to tell if your kids were sampling drugs - and how would you respond if they were?
More >>
Tags: Addiction, Alcohol, Anxiety, Attitude, Depression, Family/Relationships - Teens, Health, Marijuana, Mental Health, Self-esteem, Stress, Teens
PERMALINK | EMAIL | PRINT | RSS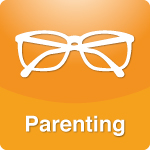 For many of us, eating disorders are a great mystery. What causes them? Why are they so difficult to cure? Why doesn't the young girl battling anorexia just eat? There are actually five factors loved ones can look for to determine whether a person is more likely to develop an eating disorder.
More >>
Tags: Addiction, Anxiety, Children, Diet, Eat Less-Move More, Eating disorders, Family/Relationships - Parent/Child, Family/Relationships - Teens, Health, Internet-Media, Internet/Media, Mental Health, Mental illness, Parenting, Smoking, Social Issues, Stress, Technology, Teens
PERMALINK | EMAIL | PRINT | RSS