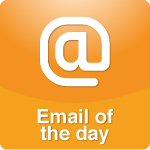 My Dad was an amazing man. In the 1950s, he had 3 small children and a marriage that was headed for divorce. He did something which is common today, but not then. He convinced a judge he could take better care of us than our mother could.
More >>
Tags: Dads, Divorce, Fatherhood, Importance of Fathers, Motherhood-Fatherhood, Parenting, Raising Boys to Men, Read On-Air, Real men
PERMALINK | EMAIL | PRINT | RSS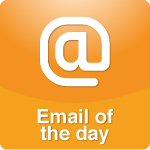 ...The 4th graders in our area move on to a 5th and 6th grade school, so this day is a very big one, since elementary school is over. The 4th grade kids parade through the school and are given final farewells and applause in the halls by their underclassmen...
More >>
Tags: Dads, Fatherhood, Importance of Fathers, Military, Motherhood-Fatherhood, Parenting, Raising Boys to Men, Read On-Air, Real men
PERMALINK | EMAIL | PRINT | RSS