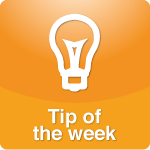 Here are some tips for using all of that extra Halloween candy...
More >>
Tags: Budget, Christmas, Frugal, Halloween, Holidays, Jill Cooper, Leftovers, Recipes, Simple Savings, Stay-at-Home Mom, Tawra Kellam, Trick-or-treating
PERMALINK | EMAIL | PRINT | RSS

As a divorced mother of two, I started my own home business without any capital and paid off $35,000 debt in 5 years on $1,000 a month income. I am often asked what are the top lessons I would give a family or even a single person who is dealing with a tight budget. Here are my top tips for living on a small income.
More >>
Tags: Character, Courage, Conscience, Character-Courage-Conscience, Children, Finances, Jill Cooper, Morals, Ethics, Values, Parenting, Simple Savings, Stay-at-Home Mom, Tight Budget, Values
PERMALINK | EMAIL | PRINT | RSS

We get so many questions about how to make homemade bread, so I thought I would try to answer just a few of them today. Don't let all this information make it seem too involved and scare you away from making bread. Once you get used to it, it really isn't a whole lot harder than baking a cake. Just read the information and then follow the recipe step by step.
More >>
Tags: Budget, Cliff Ennico, Jill Cooper, Motherhood, Motherhood-Fatherhood, Recipe, Recipes, Simple Savings, Stay-at-Home Mom, Tawra Kellam, Work from Home
PERMALINK | EMAIL | PRINT | RSS

In a recent radio interview, I discussed the issue of "webtribution," a term coined by Elizabeth Bernstein in The Wall Street Journal to describe people who use the Internet to get revenge - i.e., publicly to hurt another human being with whom they are not happy.The Internet is anonymous, immediate, and gratifying in the moment.' In human history, vengeance is not unfamiliar - people haven't changed that much.' Their means of delivering pain has evolved from poison, duels, clever rumors, and Machiavellian manipulation to the world wide web.' In some ways, damaging someone's reputation is akin to murdering them, as their reputation is devastated world-wide and forever, making it difficult for them to function in private relationships as well as in the community and at work.To quote The Wall Street Journal: "Most of us have heard of someone posting naked photos of an 'ex' online.' Or writing nasty reviews for a restaurant or book, not because they dislike the product, but because they dislike the person who created it.' Or signing up an acquaintance for [unwanted] e-mail advertising lists." My opinion is that it should be illegal, as it is immoral, to post information or opinion about people without identifying yourself.' Obviously, it is also cowardly.' Google and all other such carriers should not permit anonymity.' That would immediately change the complexion of what is posted, and I don't think they'd lose business, except from those who use the Internet for evil (terrorists of the international and interpersonal kind).
More >>
Tags: Behavior, Character, Character, Courage, Conscience, Character-Courage-Conscience, Civility, Ethics, Internet, Internet-Media, Internet/Media, Jill Cooper, Morals, Morals, Ethics, Values, Simple Savings, Social Issues, Social Networking, Stay-at-Home Mom, Values
PERMALINK | EMAIL | PRINT | RSS