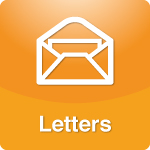 When I was in my late 20s, I worked at a board of education office and loved making visits to the preschools and the kindergarten in the small town where I lived.
More >>
Tags: Day Care, Education, Family/Relationships - Family, Fatherhood, Kindergarten, Marriage, Motherhood-Fatherhood, Preschool, Relationships, Relatives, Values, Visit
PERMALINK | EMAIL | PRINT | RSS

The University of Mississippi's Potency Monitoring Project tracked the average amount of THC, the psychoactive ingredient in marijuana, in samples seized by law enforcement agencies from 1975 through 2007.' They found that the average amount of THC reached 9.6% in 2007, representing more than a doubling of marijuana potency since 1983.John Walters, Director of the White House Office of National Drug Control Policy cited "baby boomer parents who might have misguided notions that the drug contains the weaker potency levels of the 1970's.' Marijuana potency has grown steeply over the past decade, with serious implications for young people - the risk of psychological, cognitive and respiratory problems, and the potential for users to become dependent on drugs such as cocaine and heroin." [AP, 6/12/08] A report from the Office found that a teenager who has been depressed in the past year was more than twice as likely to have used marijuana than teenagers who have not reported being depressed - that's 25% compared to the 12% for non-depressed teenagers.' The study said marijuana use increased the risk (by 40%) of developing mental disorders.It's certainly not your Grandma's pot anymore.
More >>
Tags: Addiction, Education, Family/Relationships - Teens, kindergarten, Marijuana, Parenting, Social Issues, Teens
PERMALINK | EMAIL | PRINT | RSS