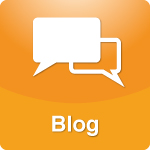 This is my last day of preparation before TRANSPAC - the sailboat race from California to Hawaii in which I'm participating. I have to organize all my gear (which is easier for guys who seem able to live in the same clothes for days and days). Since we start out with cold weather and end up with very warm I have to bring a range of layers. I don't have much subcutaneous fat so I am cold when the guys are in t-shirts, shorts, and flaps!
Today I shop for my last piece of gear: a hat which keeps the sun off my face and neck - a necessity the closer we get to Hawaii.
Tomorrow (Wednesday) morning we all meet in Long Beach early to take KATANA (my boat) out for a shake down; we will do the same thing Thursday. Thursday night we will have our "last supper" on land for a week or more.
Friday morning early we will get on Katana and get ready for the start. It seems funny in a way that we will be revving up for a great start when the race is a week or so in duration and over 2200 miles. But, as it turns out, every second of every day counts. People have won by minutes or seconds!
We will all be on deck for the 1 pm start until 6 pm. Then our "watches" begin with teams having different schedules. I will be the 6 pm to 10 pm watch. At 10 pm I go to sleep for 4 hours. At 2 am 'til 6 am I am on watch again. On watch means you are on deck sailing the boat and responsible for everything. Two of us have the same watch and two others overlap by 2 hours.
If there is an emergency or a major sail change...everyone may be called on deck. It takes a few days for all of us to acclimate to the schedule without feeling "weirded out".
I love the 2 am to 6 am watch....well....I don't like the 2 am part....but I like being up for the sunrise....it is beautiful out on the ocean at sunrise.
In the midst of all of this we have to take time to eat and clean ourselves up.
Just in case you wondered....we are all a little wound up; even the folks with experience. Butterflies are normal - it is a major undertaking and huge responsibility. None of us take it lightly.
That's all for now...I will write more tomorrow after we get to Long Beach and go aboard KATANA.