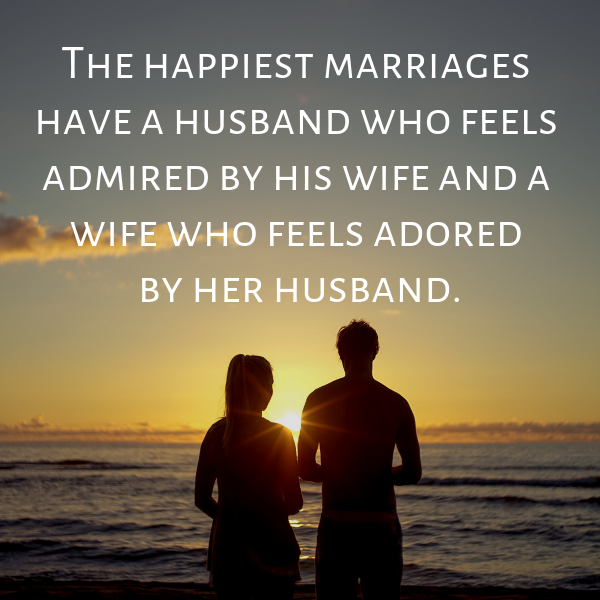 Some people have very successful marriages, but the blunt fact is--some people suck at it. I hear it a lot on my program. People can be unbelievably petty and immature in their relationships. They pick a spouse and then don't treat them the way they swore they would in their vows. Then they wonder why the whole thing goes south. Here are a few things you can do that are important to having a successful marriage.

Be mature! Probably the most important quality to have in a marriage is the level of maturity that only comes with age. This is why human beings under the age of 30 don't do as well at it. They haven't had time to become autonomous, independent adults. A mature person is aware that life can be stressful, but they don't permit themselves to become stressed.

Honor your commitment to your spouse's happiness. Most of you think about yourself more than you think about the actual marriage or your spouse. You can't make a commitment to a person and then put your own feelings and needs first. Spend time thinking how he/she really feels and how you can make them feel better.

You should want the relationship more than you want your own way. If you mostly spend your time blaming them for how you feel about how they load the dishwasher, you're going to have problems. Be aware that you're not always going to get things your way. Have your head on straight and don't forget about the bigger picture.

Be your spouse's best cheerleader. Celebrate together, have fun together, support each others curiosities and interests and attempts to try something new.

Aside from choosing wisely, these practices will definitely improve your chances for having a happy and healthy marriage.


Want more Dr. Laura? Join the Dr. Laura Free Family to listen to Dr. Laura's daily Call of the Day and receive her Daily Dose newsletter!