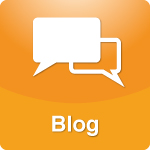 As we went to the start line, we sent off our first video. (Watch:
Heading to the Start
).
We're now about 3 hours into the race. We had a great start...right at the committee boat - exactly where we wanted to be. A committee boat is the boat of race officials who sits at one end of the line. We start between the committee boat and a buoy set to leeward. You are not allowed to cross the imaginary line between a flag on the committee boat and the buoy at the other end. There is a timing sequence - in this case a five minute starting sequence and the committee boat sounds all the horns for the starting sequence. They also call boats "over early" (when that imaginary line is crossed too soon) and the boat will have to restart. We started by the committee boat because it was the favored end of the imaginary start line given the wind direction at the time.
It has been mostly warm but then the ocean picked up as well as the wind. For quite a while we were bouncing hard upwind. We ate our chicken wrap sandwiches from the local restaurant, Gladstone's. They were great! Tonight, we dive into the freeze-dried food. It is important to eat and drink water constantly as this experience is quite taxing.
We just took Catalina Island to port (to the left side of boat) and are now on route to what we think our next "waypoint" ought to be. Catalina is the last bit 'o dirt we're going to see for over 2000 miles! That is weird thought, believe me.
Currently, we are all on deck, but at 6 pm this evening the "watches" start. I am on then until ten pm, then it's four hours of sleep; four hours on deck, etc. It will take a while to get used to that schedule.
Be well.
Follow Katana's progress:
http://live.adventuretracking.com/transpac2011