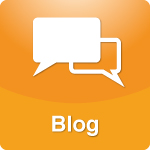 It's Wednesday, two days before the start of Transpac 2011 for my boat Katana. I got up at 5AM to get ready to leave with my crew to go to Long Beach, California to board the boat. My doggies seemed to know "something was up," and they were all exhibiting a "hangdog" demeanor as I readied to leave.
We arrived at the boat at Noon and I was way too hungry to do any work. All 9 of us went to lunch at Gladstone's, a local restaurant. I had an ahi tuna sandwich on honey bread - fabulous (and you know how I love to eat).
We discussed basic concepts of neatness, orderliness, and hygiene. Nine people on rotating schedules on a 47 foot boat over more than seven days requires all of us to take care of our things for safety, for the comfort of others, structure, and overall atmosphere. Kevin Miller, our tactician, remarked anything left about "below" deck might end up in the ocean - depending on his mood - so we all know neatness really will count!
We're getting the boat ready for a two hour sail in order to check out all the remedies to small problems that always seem to pop up on a boat, as well as to make sure a repaired sail is perfect. Tomorrow, we'll spend half the day on the boat continuing to check all systems and get the food and gear organized.
We'll have our "last supper" on land for quite a while tomorrow evening, then hope we can all get some good sleep in spite of our anticipation and excitement.
I go back and forth between nervousness and calm. I'm more than confident because of my crew and all the time and extreme effort we put into practice overnight runs, we'll be just fine out there on the open seas.
If you told me 5 years ago I would be doing this, I would have said you were crazy. I'm 64 years old and am thrilled not only to be able to be so active, but to be able to take on such a challenge to mind, body, and spirit.
If there is anything you can take from my adventure, it is you should never let fear stand in the way of squeezing the most out of life. For a life to feel "good," it has to be filled with purpose, friendships, and adventures.