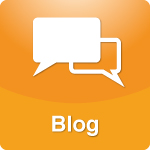 Well, yesterday may not have afforded us much wind BUT the scenery, the beauty, the calm was...unbelievable.
Unfortunately, at least once an hour we go by trash from some boat. Sad.
We had our "halfway party" last night. It was hilarious. The crew came up with rum for them and some pinot grigio for me. We toasted each other, our team, and this amazing experience together. We are really well bonded. They gifted me with "Day-Glo" bracelets because they know I love jewelry. Very sweet.
Today we're rockin' it -- trying to make up for almost two days of little wind.
The guys who have done this race previously described what it's like to come through the Molokai Channel (also known as Kaiwi Channel). which is considered one of the roughest ocean channels in the world. It seems no matter where you place in the race, the Molokai Channel is a
mind blowing
experience. The newbies among us (me included) are looking forward to it.
It is 1:12pm Pacific Time.
You can follow Katana's progress at:
http://live.adventuretracking.com/transpac2011