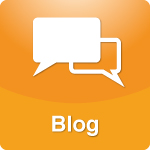 (originally published June 21, 2010)


Two of the aspects of human behavior that cement friendships (which are important for emotional well-being) are sensitivity and compassion. I had a recent experience with a friend that is so illustrative of those qualities that I wanted to share it with you.

I had an upsetting change in my life lately - not earth-shattering, but upsetting all the same. I shared it with my friend who was (I thought) sufficiently responsive to the situation. She called later that evening and told me she owed me an apology! For the life of me, I couldn't imagine what she'd done that required an apology. She went on to say she knew this "change" was sad for me, and she regretted she hadn't been more responsive. She explained she was driving and distracted, and felt she gave it "short shrift." She then went on to give me some very thoughtful and supportive feedback concerning my situation.

I teared up. Truthfully, I was satisfied with her first response. But I was blown away by her concern for my feelings and her sense of responsibility as a dear friend to pay more attention to administering support and understanding. THAT IS A GREAT FRIEND!

One time at breakfast, she mentioned at some point she would probably do or say something that annoyed me. I laughed, and said, "You already have!" We laughed together. I went on to say, "You are such a special person and friend that annoyances don't even matter."

Everyone has quirks. But when someone takes the time - when you take the time - to consider what your friend may need, and do your best to supply what a friend can, you probably have a special place in heaven with your name on it.

If not, you have a special place in the heart of the person who calls you...friend.