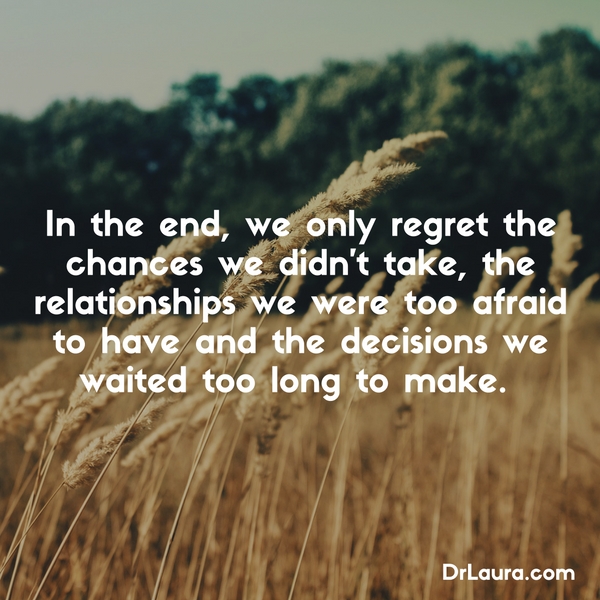 Many people look back on their lives filled with all sorts of regrets. Here are some of the most common things people wish they had done differently...
More >>
Tags: Adult Child-Parent, Bad Childhood-Good Life, Behavior, Choose Wisely-Treat Kindly, Divorce, Eat Less-Move More, Education, Finances, Friendships, Health, Hobbies, In Praise of Stay-at-Home Moms, Job, Marriage, Mental Health, Motherhood-Fatherhood, Parenting, Personal Responsibility, Stop Whining, Start Living, Ten Stupid Things Men Do to Mess Up Their Lives, Ten Stupid Things Women Do to Mess Up Their Lives, Tips, Values
PERMALINK | EMAIL | PRINT | RSS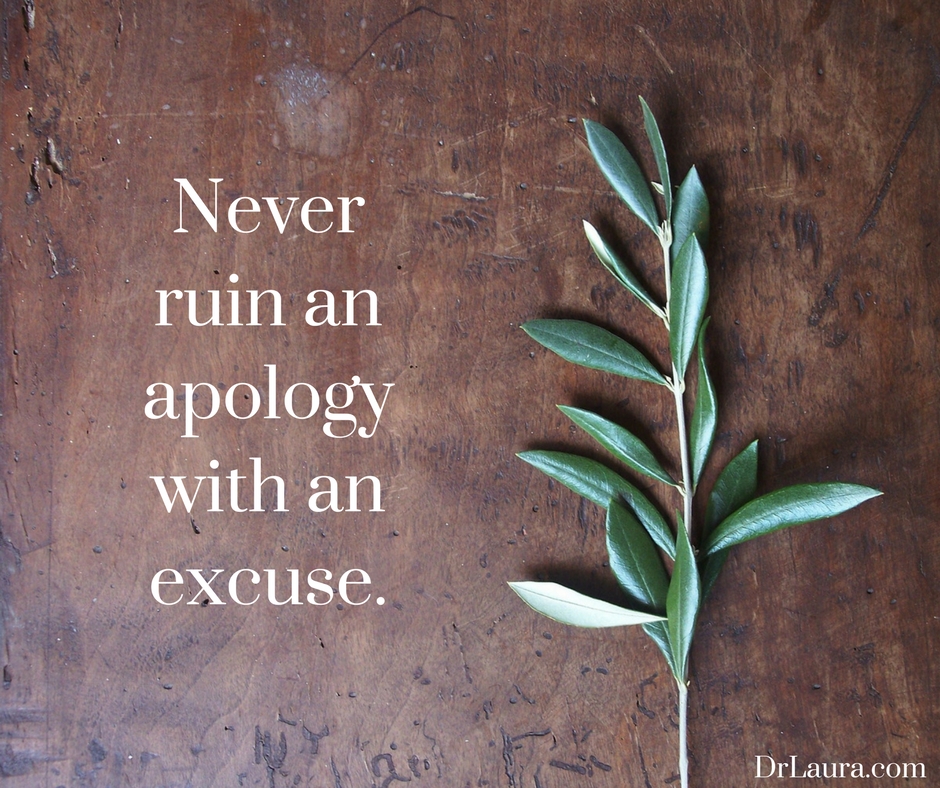 Each and every one of us has hurt someone else, either intentionally or by accident. When that happens, we need to swallow our pride and own what we did. However, there's a lot more to an apology than just saying, "I'm sorry." Here's how to apologize and mean it...
More >>
Tags: Attitude, Behavior, Friendships, Marriage, Personal Responsibility, Relationships, Ten Stupid Things Couples Do to Mess Up Their Relationships, Tips, Values
PERMALINK | EMAIL | PRINT | RSS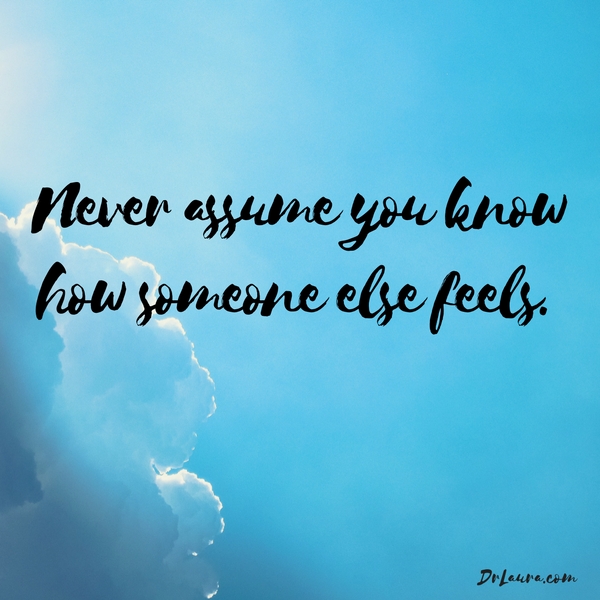 Every day on my show, people call to ask me how to deal with issues they're having with spouses, parents, and other family members. When I ask them if they have asked that person about it, the response I typically get is, "Well, no"...
More >>
Tags: Attitude, Behavior, Character-Courage-Conscience, Friendships, In-Laws, Marriage, Personal Responsibility, Relationships, Relatives, Ten Stupid Things Couples Do to Mess Up Their Relationships, Tips
PERMALINK | EMAIL | PRINT | RSS