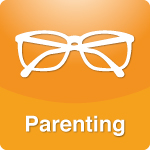 It's that time of year again. Stores have been cleaned out, clothes purchased and backpacks are full. Kids from Kindergarten through High School are anticipating the new school year and all of the adventures and challenges that can bring.
More >>
Tags: Attitude, Back to School, Education, Family/Relationships - Teens, high school, Parenting, Personal Responsibility, perspective, Social Issues, Stay-at-Home Mom, Teens
PERMALINK | EMAIL | PRINT | RSS

This past May, some punks who live in our neighborhood decided to break into our home. I surprised them by coming home early from our kindergartener's closing ceremony. Of course, I called the police and wanted to press charges. Shockingly, the 3 sets of idiots they have for parents were horrified!
More >>
Tags: Attitude, Family/Relationships - Teens, Morals, Ethics, Values, Parenting, perspective, Read On-Air, Teens, Values
PERMALINK | EMAIL | PRINT | RSS