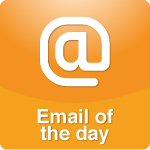 My dad died 9 years ago when I was 46. I still miss him like it was yesterday. My dad was tough, but so loving, especially as he aged.
More >>
Tags: Children, Doing the Right Thing, Family/Relationships - Family, Father, Father figure, Grandchildren, Husband, Motherhood-Fatherhood, Parenting, Raising Boys to Men, Read On-Air, Real men, Relaltives, Relatives, Taking care of parents, Values
PERMALINK | EMAIL | PRINT | RSS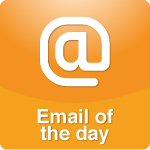 From the moment I met my honey, he started making my life better. From his all-around smiles toward me to his interest in finding out what makes me tick, he has been good to me.
More >>
Tags: Behavior, Fatherhood, Gratitude, Marriage, Motherhood-Fatherhood, Raising Boys to Men, Read On-Air, Real men, Spouse
PERMALINK | EMAIL | PRINT | RSS