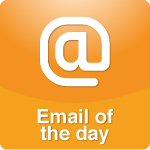 I was 20 years old when I got married to a great man. He would walk on water for me. Then we had 2 kids, and he became just some lazy bum who came home from work, watched TV, ate all the food I just cooked, messed up the house, and always complained about the kids being too whiny!
More >>
Tags: Attitude, Health, New Attitude, Read On-Air, Stress, The Proper Care and Feeding of Husbands
PERMALINK | EMAIL | PRINT | RSS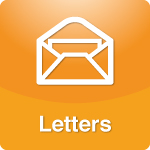 ...I just read your blog, How To Tell If You're A Terrible Spouse, and you could have totally been talking to my hubby's cousin. She is the woman for whom you wrote Proper Care and Feeding of Husbands.
More >>
Tags: Attitude, Divorce, Happiness, Health, Proper Care and Feeding of Husbands, Read On-Air, The Proper Care and Feeding of Husbands, Unhappiness, Values
PERMALINK | EMAIL | PRINT | RSS