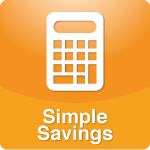 Memorial Day is the day in which we remember those who have died in active military service. If your kidlets like to bake, there are a number of ways they can learn the meaning behind the holiday - and deliciously spread the word to others...
More >>
Tags: 10 Second Recipes, Budget, Character-Courage-Conscience, Courage, Economical, Military, Recipes, Stay-at-Home Mom, summer recipes, Veterans
PERMALINK | EMAIL | PRINT | RSS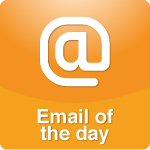 Please help us pay tribute to our Military Families during this time of the year. Often times we only pay tribute to them during 4th of July / Veterans and Memorial Days. However speaking from personal experience, the holidays are especially difficult when you have a loved one deployed serving our country elsewhere.
More >>
Tags: Christmas, deployment, Holidays, Military, Values, Veterans
PERMALINK | EMAIL | PRINT | RSS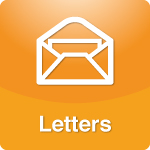 Last May, my sister and I answered an ad for volunteers to train for hospice work at the VA near our home in AZ (we had experienced the wonderful work of hospice in our mother's last weeks)...
More >>
Tags: Military, Values, Veterans
PERMALINK | EMAIL | PRINT | RSS

I bet there were long lines to get the newest issuance of a video game series called " Call of Duty:' Modern Warfare 2 ."' Ordinarily, I would ignore this "news," because I think spending more than 30 minutes a day playing any video game is a monumental waste of time, and the fast lane to psycho-social problems.That said, I hope everyone buys one of these games as soon as possible.' If you care, the reviews for this latest title in the series are glowing, and in particular praise the "realism."But from "realism," we get to reality .' Activision Blizzard, the company behind the game, is using the proceeds from the sale of Modern Warfare 2 to fund organizations that provide veterans with job training and placement.'There are more than a half million unemployed veterans living in the United States.' For soldiers, sailors, airmen and Marines making the transition back into civilian life, funding job training and placement are important and earned considerations. Call of Duty Endowment (or CODE ), Activision Blizzard's non-profit benefit corporation's first grant is $125,000 to the Paralyzed Veterans of America, to help build a new vocational services center in Boston.' CODE's directors say they hope to raise millions more for such projects.I look at this as a video game company doing the right thing by servicing those glorified on their highly profitable videos:' we glorify fighting men and women; we honor them when they fall; now, one video company exploiting those realities to make a huge profit is honoring them in their need.
More >>
Tags: backbone, Character-Courage-Conscience, Internet-Media, Internet/Media, Military, Values, Veterans
PERMALINK | EMAIL | PRINT | RSS

'Tis the season to be giving...so give generously...but also give wisely.You might have heard a recent report about Congressional hearings regarding a number of Veteran's Charities.' It seems that one of the two worst performing charitable categories is "Veterans and Military."' It is a sorry story that hundreds of millions of dollars raised in the name of injured military are being squandered by charities that take advantage of our compassion for the soldiers that have sacrificed their lives and health to protect us and our international interests.The American Institute of Philanthropy (AIP), in assessing some 26 charitable organizations that support our soldiers and veterans, only 4 came away with an A rating.For over 30 years I have been involved in raising money for worthy causes and I've learned a lot during that time.' One of the things I have learned is to perform due diligence on any charity before I commit my time and effort, endorsement, and funds.That is exactly what I did with Operation Enduring Freedom Family Fund .' So why do I support Operation Family Fund, including getting dunked, a pie in the face, and grueling runs?'1. 100% volunteers.' No one is paid a salary.2. 100% of donations go to program services that directly benefit the families of our fallen and wounded heroes.But I encourage you to do your own research, not just for Operation Family Fund but for any charitable organization you want to support.' For more information about OFF, including their tax returns for the past three years, as well as information about thousands of other charities - go to www.guidestar.org/ .' You'll have to join as a member, but that basic membership is free.' You will then be able to access information about all the charities you are considering donating to.I know a lot of my listeners have donated money to Operation Family Fund and I want to assure them that Mike Cash and his wonderful organization use your dollars in the most productive and effective way.The $26,000 I raised in my Christmas Holiday Jewelry Boutique went directly to help a lot of military families have a better Christmas than they would have had with a house foreclosure, repossession of a car, or no money for Christmas presents for their children.I'm proud of the work OFF has done to financially and emotionally support our military families after a cataclysmic injury or valiant death.' And, I want you to feel secure that whatever you're willing and able to contribute actually touches the home and heart of these noble families.
More >>
Tags: Charity, child's humor, Humor, Military, Values, Veterans
PERMALINK | EMAIL | PRINT | RSS