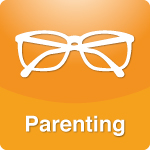 By Dr. Polly Dunn
ChildPsychMom.com
Earlier this year I happened upon an article by a respected family psychologist and parenting expert. In it, he provided lots of ideas on how parents could improve their family life, a number of which I completely agreed with. But then I got to his recommendation about family dinners. He suggested families today should gather around the dinner table six nights a week. Six nights? Out of seven!
I know there are some families out there who are able to achieve this lofty goal, but my family is simply not one of them. Between soccer practice, homework, dance, work, and the rest that life throws at us, dinner often lands at the bottom of a very long to-do list.
When I read that article it made me feel a bit guilty I was no where near meeting the recommendation of this well known parenting expert. After thinking about it though, I realized I probably am not the only mom out there who knows the importance of gathering the family for dinner but can't seem to make it happen as often as I'd like.
Studies have found lots of compelling reasons why we should all make the family dinner hour a priority. Children of families who eat dinner together regularly are less likely to have problems with drugs and alcohol as teens. They are more likely to get better grades. They have improved scores in language and literacy. Even when the families themselves are "dysfunctional," regular family meals with quality conversation and dialogue correspond to positive outcomes in many important areas.
So instead of feeling bad about not eating around the dinner table every night, try these tips to help make the dinner hour at your house something to be proud of, whenever you manage to gather together:
1.
Don't worry so much about the food.
I know that might seem like an unusual recommendation, but sometimes as parents we get so overwhelmed by coming up with the perfect meal we end up giving up and serving the kids cereal while they watch television in the den! Of course you should aim to provide healthy and yummy meals as often as you can. But if menu planning is what's keeping you from gathering your family around the dinner table, accept you can share quality time as a family at dinner whether you're eating hot dogs or filet mignon.
2.
Develop a few family dinner rituals.
Sit at the table. Say the blessing. Use your manners. Take turns setting the table. Help clean up after dinner. Whatever routines you can establish during the family dinner hour will model for your children what's expected of them around the table. Even if you only eat together twice a week, try to follow the same routine at each meal.
3.
Keep technology away from the table.
As best you can, try to keep the dinner table a sacred spot free of the distractions technology offers. Turn off your television, cell phone, iPod, computer, and other gadgets or leave them in another room while you eat.
4.
Make conversation a priority.
Some of the best family conversations happen around the dinner table. But sometimes it's hard to get everyone talking, especially if this hasn't been a part of your normal dinner routine. To get the conversation started at our dinner table we go around to each member of the family and say "Tell us about your day today." We like to hear about the activities of the day, the best part, and the worst. Each family member (including mom and dad) takes center stage and the kids love it. Don't get me wrong, we still have normal conversations, but this activity never fails to get each child involved and get us all talking.
5.
Repeat as often as you can.
We may not all be able to sit around the dinner table six out of seven nights. No matter how hard we try, we may only get there two or three nights a week. Just try to have a family dinner as many nights a week as you can.
Dr. Polly Dunn is a licensed psychologist, specializing in child clinical psychology. As a mom of four, she's found that many of the textbook parenting techniques are hard to apply in real life. At
www.ChildPsychMom.com
her 'Perfectly Imperfect' parenting solutions combine expert advice with real world tips to best help you on your parenting journey. Permission granted for use on DrLaura.com