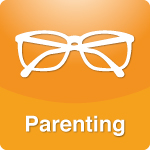 Lately there has been much wailing and gnashing of teeth about this year's crop of college graduates and the tough time they will have finding decent jobs. Yet the commencement speeches today's graduates hear at their ceremonies don't talk about any of that. Instead they are being told to "follow their stars," "make the world a better place," and so forth. Here's the speech I would love to give if given the opportunity...
More >>
Tags: Budget, Cliff Ennico, College, Education, Graduation, Job, Jobs, Stay-at-Home Mom, SucceedingInYourBusiness.com, Teens, Traditional values, Work ethic, Work from Home
PERMALINK | EMAIL | PRINT | RSS

I received a letter from the folks at
SAVE
(Stop Abusive and Violent Environments). They're a group of people dedicated to improving the effectiveness of America's approach to solving the problem of domestic violence through education, training, and awareness programs.
More >>
Tags: College, Dating, Education, Men's Point of View, Morals, Ethics, Values, Parenting, Politics, Sex, Social Issues, Women's Point of View
PERMALINK | EMAIL | PRINT | RSS