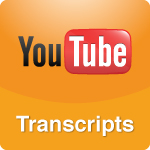 ...""Without jeopardizing my own career, how do I deal with my supervisor's '6th grade relationship' antics (like excluding some people and favoring others) that have gone on for 10 years? The only time I get spoken to is when the supervisor wants something from me. "
More >>
Tags: Budget, Employment, Friendship, Friendships, Job
PERMALINK | EMAIL | PRINT | RSS

An amazing thing happened last weekend. My son, who just turned 10 in April, was invited to a birthday/pool party with a bunch of his friends. There was approximately 16 boys his age there, plus many parents. Unfortunately, I was not there, which as you'll hear, will NEVER be the situation again.
More >>
Tags: Attitude, Children, friendship, Friendships, Parenting, pride, Relationships
PERMALINK | EMAIL | PRINT | RSS

A new year is often a time of reflection and looking back as well as planning for the coming year. Since I'm making a major change by moving to SiriusXM satellite radio, I wanted to look back on my 30+ years of being on the air, and especially to thank you for all you've given me during that time:
More >>
Tags: Friendships, Regarding Dr. Laura, Relationships
PERMALINK | EMAIL | PRINT | RSS

You'd like to think that, as a parent, you know a lot about the friends your children have. In this particular instance, unfortunately, that was not the case:
More >>
Tags: Family/Relationships - Teens, Friendships, Morals, Ethics, Values, Parenting, Relationships, Teens
PERMALINK | EMAIL | PRINT | RSS

People seem very confused about happiness. Most folks believe that having all they want is the way to be happy. I don't think so. When I was on the radio evenings in Los Angeles over two decades ago, I reached a "24 share." That meant one out of four people listening to Los Angeles radio was tuned into me. I got a substantial bonus. We took that money and paid off all financial obligations and had some left over. I had always wanted a tennis bracelet - that's a bracelet made of tiny or huge diamonds. I had enough money for a bracelet with tiny diamonds, but a tennis bracelet nonetheless. My husband told me to treat myself, and I did. I felt a swell of joy every time I looked at that bracelet. I did not feel joy because I had a diamond bracelet on my wrist.
More >>
Tags: Family/Relationships - Family, Friendships, Health, Marriage, Relationships, Relatives
PERMALINK | EMAIL | PRINT | RSS

People have, do, and will disappoint you. Simple fact of life. Ask yourself two questions: did they intend to do damage, and what are you going to do with the disappointment? Let's look at the first question. People are deeply involved in their own lives. That doesn't mean they don't care about you or others, but they are first motivated to deal with their own situations and personal emotions. The more mature, considerate, and less self-centered will also shift gears back and forth to consider the consequences of their actions or inactions.
More >>
Tags: Family/Relationships - Family, Friendships, Relationships, Relatives
PERMALINK | EMAIL | PRINT | RSS