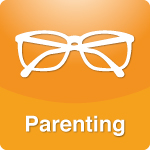 Because Santa's elves need help, you may have asked your children to create a holiday wish list, and if your kids are like mine, there's at least one technological gadget on their list this year. Whatever the gadget is, if it connects to the Internet, there are five things you need to do before giving it to your child.
More >>
Tags: Christmas presents, Family, Holidays, Internet, Internet-Media, Internet/Media, iPhone, Kids, Parenting, Raising kids, Relationships, Relatives, Social Media, Technology
PERMALINK | EMAIL | PRINT | RSS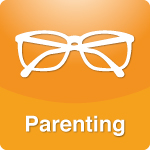 When you first find out that your child has been involved in a cyberbullying incident as the perpetrator, your first responsibility as a parent is helping your child learn from their mistake. You will be successful at doing just that by holding your child accountable for their actions and making sure they understand the consequences of those actions...
More >>
Tags: Family, Internet-Media, Internet/Media, Kids, Parenting, Raising kids, Relationships, Relatives, Social Media, Technology
PERMALINK | EMAIL | PRINT | RSS