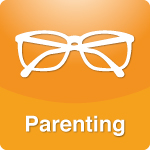 It's that time of year again. Stores have been cleaned out, clothes purchased and backpacks are full. Kids from Kindergarten through High School are anticipating the new school year and all of the adventures and challenges that can bring.
More >>
Tags: Attitude, Back to School, Education, Family/Relationships - Teens, high school, Parenting, Personal Responsibility, perspective, Social Issues, Stay-at-Home Mom, Teens
PERMALINK | EMAIL | PRINT | RSS

Have a teenager? Maybe you don't have one yourself, but you have a niece or nephew who is at this wonderfully tumultuous time in her life. How do you get her talking? While one-word answers might be fine on some days, it is important to get to know what is going on with your teenager so you can keep her safe and guide her through tough situations (without being too much of a control freak or nuisance!)...
More >>
Tags: Children, Family/Relationships - Teens, Parenting, Teens
PERMALINK | EMAIL | PRINT | RSS

Starting a new business can be a complex undertaking. Your success depends on your knowledge and, ultimately, your execution of the knowledge you acquire. Time and money are precious resources. Use them wisely and follow these five ideas that may help you launch your new business effectively, profitably and with as few roadblocks as possible...
More >>
Tags: Family/Relationships - Teens, Teens
PERMALINK | EMAIL | PRINT | RSS